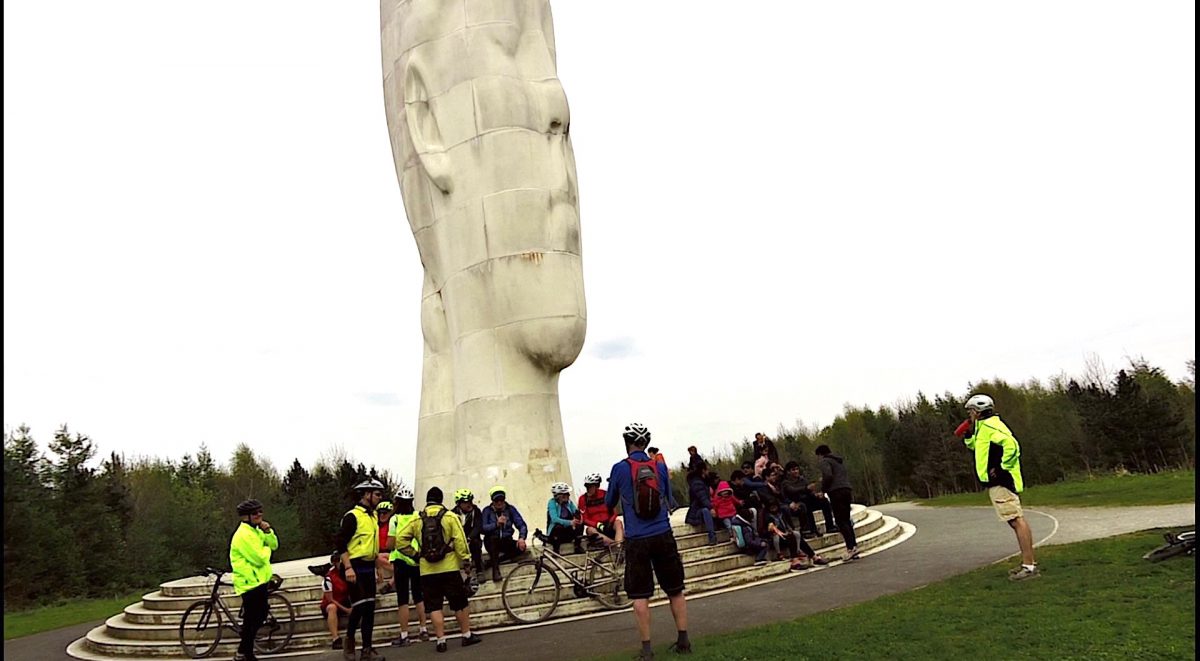 Dream Time Again: Bit of a variation on what we've done previously but very familiar at the same time. 38 miles in a figure of 8 loop with approx 1000ft of ascent over a mix of quiet, country, farm and urban roads. Cycle paths, canal towpath and cycle trails, with just a few short stretches of busier road thrown in for good measure. Starting out from the Three Sisters main car park near the Lake What 3 Words: ramp.insect.lobby or an optional joining point at approx 10:30 to 10:45am from the car park in Sankey Valley near the Newton Community Hospital on Bradlegh Road WA12 8QS  What 3 Words: marsh.runs.guess From this point the route will be approx 25 miles. Route will be suitable for either an MTB, or Hybrid inc electric versions of either.
From Three Sisters we make our way through Viridor Wood into Golborne via Riding Lane. across the race track at Haydock Park Racecourse and on our way to Newton. After meeting up with anyone doing the shorter ride we head out along the Sankey Valley Trail into Warrington through the Valley to Sankey Bridges where we follow the St Helens Canal to Widnes.
Next port of call is Sutton Manor home of the Dream and our planned lunch stop at Harefield Coffee Barn (either before or after our climb up to the Dream) only short but quite steep!!!!!
Lunch and climb over we will make our way through Burtonwood back to Sankey Valley and bid farewell to anyone that joined here. The rest of us will follow the trail through Blackbrook to Carr Mill Dam onwards into Garswood and finally Bryn bringing us back to our starting point at Three Sisters.